It's 2020. The year we thought we would see flying cars, levitating buildings and time travel. We're halfway through the year and our expectations & dreams of "WAWASAN 2020" can't be any wider off the mark and down right disappointing. 
The reality of 2020 that we're experiencing is straight out of a Zombie apocalypse movie that we never would've expected. Everyone walking around in face masks, standing 1 metre apart in public spaces, over-sanitising our hands and the pain in the ass of scanning a fucking QR Code every time we go into a store or restaurant. What a "futuristic" experience! 
This year was meant to be a huge year for PMC as the brand turns a decade old. We had massive launches, collabs and parties lined up for the year to celebrate the double digits of being in the scene. Although most of those plans had to be rescheduled to next year, we decided to embrace the change of the new norm, as our beloved PM keeps drilling the line norma baharu into our heads.  
Introducing the PMC Frontal Face Mask. Initially starting with something that we had absolutely no experience in designing or producing, we set out to execute as much R&D as we possibly could, in hopes to change the face mask game. By now, every member of the PMC team was pretty experienced in wearing face masks (not by choice) seeing that we had to wear these face covers on a daily basis every time we were outside the comfort of our homes. 
After a complete month of R&D, we decided to take things up a notch with our Frontal Utility Face Mask. Designed with comfort and protection in mind, after experimenting with different materials and fabric, we decided to go with a ripstop fabric outer for durability and an ultra soft mesh inner for breathability. Match made in heaven! 
The next problem we identified and wanted to address is how sore our ears got from the elastic bands after prolonged use of the standard disposable masks. Taking inspiration from an army gas mask, we decided to add an adjustable & removable nylon strap that takes the strain off your ears and can be removed for washing. The strap has a quick clip release and can also be used on other disposable face masks when you feel more like a basic bitch.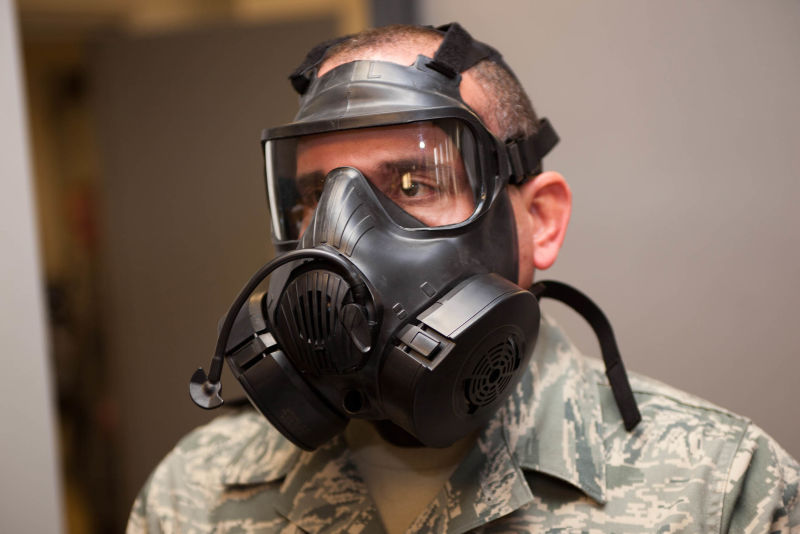 Woah! 10/10 for utility. What about functionality? Don't worry, we've got you covered. In between the ripstop outer and mesh inner is a pocket for replaceable PM2.5 filters (you get 2 filters with every purchase) to keep the disease away! The mask comes in 2 sizes for a best fit. 
The Frontal Utility Face Mask comes in two colours - a full black and desert camo with minimalistic PMC branding and is available for purchase exclusively at pestlemortarclothing.com starting Thursday (9/7). Mark your calendars and don't miss out as we release this at limited quantities.
Sign up for our newsletter here so you get the news before anyone else!
Disclaimer: This mask is a non-medical grade product and is not intended to be used for medical use.